Ligue 1
Football News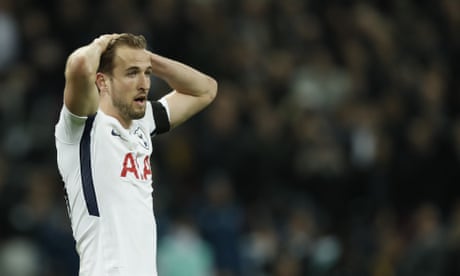 Champions League
Sep 18, 2018
Champions League: previews for the big matches this week
Form guide, fitness news and facts on Inter v Spurs, Liverpool v PSG,...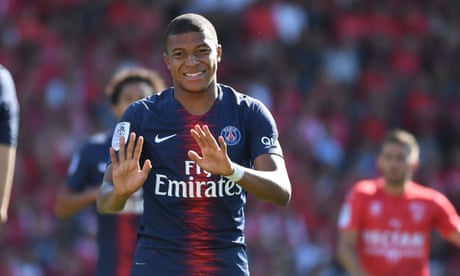 Paris Saint-Germain
Sep 03, 2018
Kylian Mbappé needs to control his temper. Perhaps Neymar can help
Kylian Mbappé scored a fine goal as PSG won 4-2 at Nîmes but his red...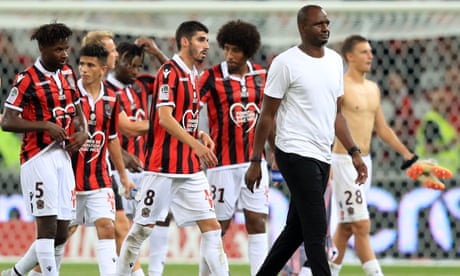 Ligue 1
Aug 28, 2018
Patrick Vieira faces a crisis at Nice just three weeks into the Ligue 1 season
It's still early days but Vieira needs to turn things around quickly...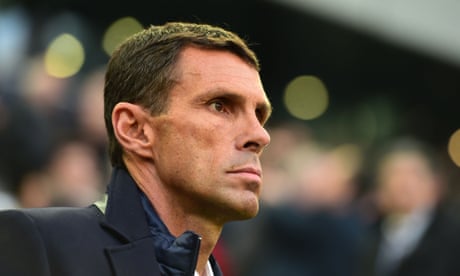 Ligue 1
Aug 20, 2018
Gus Poyet melts down as Bordeaux go from crisis to crisis
Poyet's fury was a long time coming but fans are hoping new investment...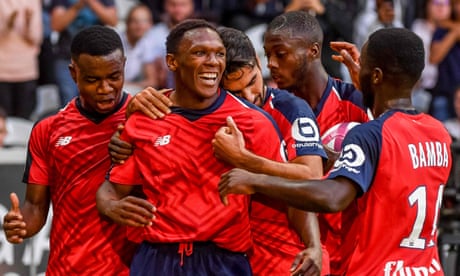 Ligue 1
Aug 13, 2018
Lille are finally over Marcelo Bielsa and ready to fight for Europe
Christophe Galtier's conservatism has allowed Lille to make careful but...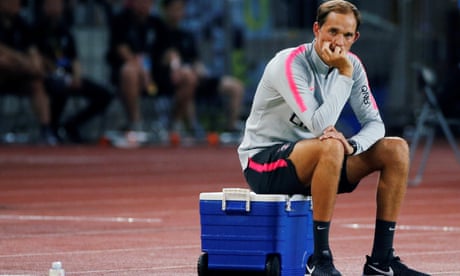 Paris Saint-Germain
Aug 12, 2018
PSG expect European excellence after letting Thomas Tuchel make his mark
The French club should retain their Ligue 1 title but their German coach...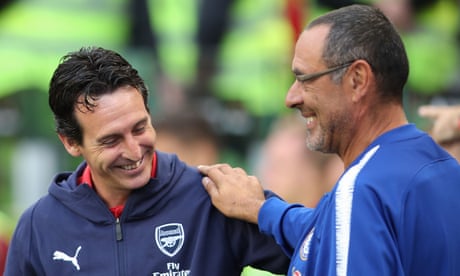 Football
Aug 10, 2018
Football quiz: are you up to speed on the managerial merry-go-round?
A lot of Europe's big clubs have appointed new managers for the season...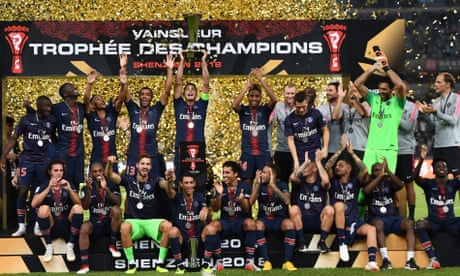 Ligue 1
Aug 09, 2018
Ligue 1 season preview: PSG will be even stronger under Thomas Tuchel
Lyon are best placed to challenge PSG, Patrick Vieira will hope to take...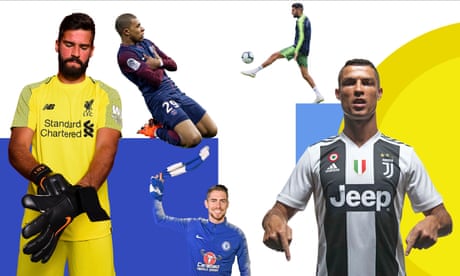 Transfer window
Aug 09, 2018
Transfer window: the most expensive signings so far this summer – video
From rising star Kylian Mbappé to five-time Ballon d'Or winner Cristiano...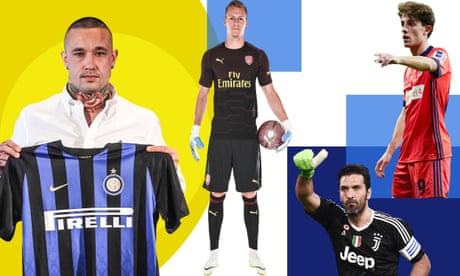 Transfer window
Jul 09, 2018
Transfer window: deals you may have missed because of the World Cup
While events in Russia have hogged the headlines, the market has rolled...
Ligue 1 Table
| P | Team | GP | W | D | L | F | A | Pts |
| --- | --- | --- | --- | --- | --- | --- | --- | --- |
| 1 | Stade de Reims | 25 | 18 | 3 | 4 | 44 | 13 | 57 |
| 2 | Nîmes Olympique | 25 | 14 | 3 | 8 | 47 | 24 | 45 |
| 3 | Ajaccio AC | 25 | 13 | 6 | 6 | 41 | 27 | 45 |
| 4 | Paris FC | 25 | 12 | 9 | 4 | 30 | 21 | 45 |
| 5 | Le Havre AC | 25 | 12 | 7 | 6 | 34 | 21 | 43 |
| 6 | Clermont Foot Auvergne | 25 | 11 | 8 | 6 | 32 | 20 | 41 |
| 7 | FC Lorient | 25 | 11 | 8 | 6 | 41 | 30 | 41 |
| 8 | LB Châteauroux | 25 | 12 | 5 | 8 | 34 | 33 | 41 |
| 9 | Sochaux FC | 25 | 12 | 4 | 9 | 35 | 38 | 40 |
| 10 | Stade Brestois | 25 | 10 | 8 | 7 | 35 | 30 | 38 |
| 11 | US Orleans | 25 | 9 | 6 | 10 | 34 | 37 | 33 |
| 12 | AJ Auxerre | 25 | 8 | 7 | 10 | 29 | 32 | 31 |
| 13 | FC Valenciennes | 25 | 8 | 6 | 11 | 31 | 40 | 30 |
| 14 | Gazélec Ajaccio | 25 | 8 | 6 | 11 | 20 | 34 | 30 |
| 15 | Chamois Niortais FC | 25 | 8 | 5 | 12 | 29 | 37 | 29 |
| 16 | RC Lens | 25 | 7 | 6 | 12 | 31 | 28 | 27 |
| 17 | AS Nancy | 25 | 5 | 10 | 10 | 26 | 34 | 25 |
| 18 | Quevilly Rouen | 25 | 6 | 4 | 15 | 27 | 42 | 22 |
| 19 | FC Bourg-en-Bresse Péronnas | 25 | 6 | 2 | 17 | 30 | 56 | 20 |
| 20 | RC Tours | 25 | 2 | 3 | 20 | 14 | 47 | 9 |