La Liga
Football News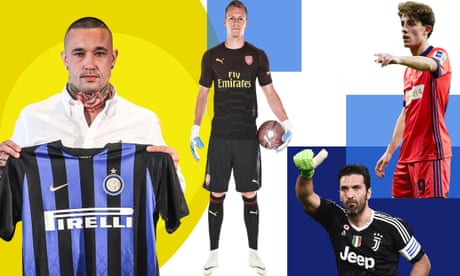 Transfer window
Jul 09, 2018
Transfer window: deals you may have missed because of the World Cup
While events in Russia have hogged the headlines, the market has rolled...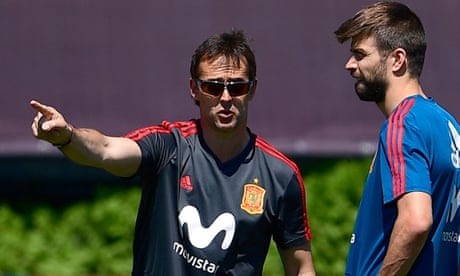 Real Madrid
Jun 12, 2018
Julen Lopetegui to join Real Madrid as head coach after World Cup
Spain coach signs three-year contract at the BernabéuEuropean champions...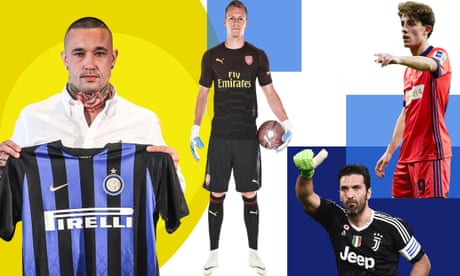 Transfer window
Jun 03, 2018
Transfer window 2018 – every summer deal from Europe's top five leagues
All the moves in the top leagues of England, Spain, Italy, France and...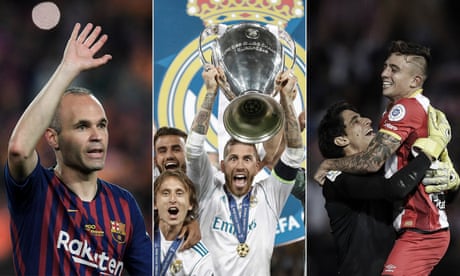 La Liga
Jun 02, 2018
It's the Sids 2018! The complete review of the 2017-18 La Liga season
Barcelona cantered to the title but couldn't go unbeaten, the Madrid...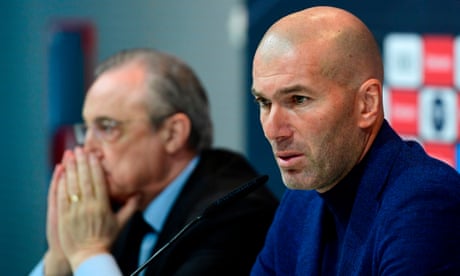 Zinedine Zidane
May 31, 2018
Zidane steps down as Real Madrid head coach in shock announcement
Club legend steps down after winning third Champions LeagueZidane had won...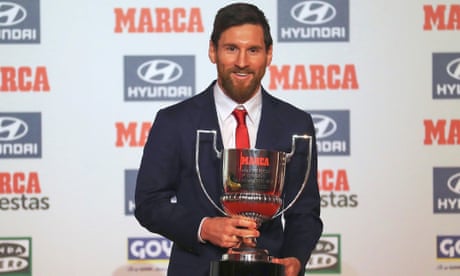 La Liga
May 23, 2018
Ever wondered why La Liga's top goalscorer wins 'the Pichichi'?
Pichichi was more than a great goalscorer who died before his time. He was...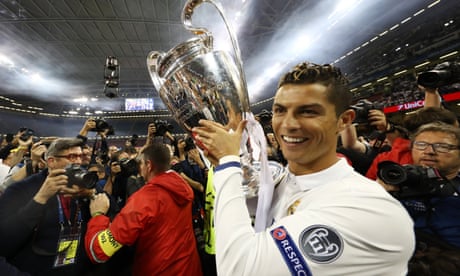 Football
May 22, 2018
Has one league ever dominated European football like La Liga? | The Knowledge
Plus: the team that hit the woodwork seven times in a game; and did Real...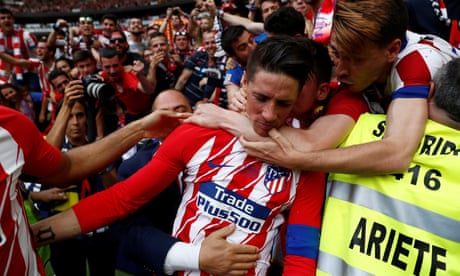 Fernando Torres
May 21, 2018
Fernando Torres takes his leave as Atlético Madrid's historic memory | Sid Lowe
This time it really was the end for The Kid, taking his final bow with...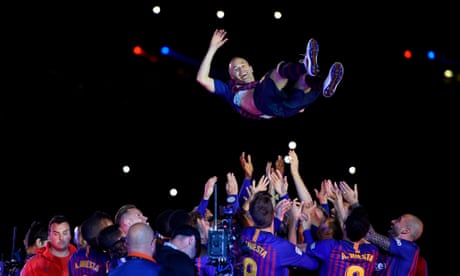 Andrés Iniesta
May 21, 2018
Andrés Iniesta and Fernando Torres bid emotional farewell to La Liga
Iniesta helps Barcelona inflict defeat on Real Sociedad Torres leaves...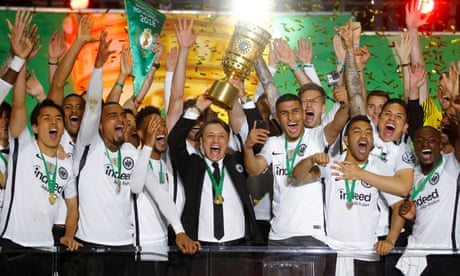 European club football
May 20, 2018
Eintracht Frankfurt deny Bayern Munich the double in DFB-Pokal final
Game was Eintracht manager's last before taking over at BayernReal...
La Liga Table
| P | Team | GP | W | D | L | F | A | Pts |
| --- | --- | --- | --- | --- | --- | --- | --- | --- |
| 1 | FC Barcelona | 38 | 28 | 9 | 1 | 99 | 29 | 93 |
| 2 | Club Atlético de Madrid | 38 | 23 | 10 | 5 | 58 | 22 | 79 |
| 3 | Real Madrid CF | 38 | 22 | 10 | 6 | 94 | 44 | 76 |
| 4 | Valencia CF | 38 | 22 | 7 | 9 | 65 | 38 | 73 |
| 5 | Villarreal CF | 38 | 18 | 7 | 13 | 57 | 50 | 61 |
| 6 | Real Betis | 38 | 18 | 6 | 14 | 60 | 61 | 60 |
| 7 | Sevilla FC | 38 | 17 | 7 | 14 | 49 | 58 | 58 |
| 8 | Getafe CF | 38 | 15 | 10 | 13 | 42 | 33 | 55 |
| 9 | SD Eibar | 38 | 14 | 9 | 15 | 44 | 50 | 51 |
| 10 | Girona FC | 38 | 14 | 9 | 15 | 50 | 59 | 51 |
| 11 | Real Sociedad de Fútbol | 38 | 14 | 7 | 17 | 66 | 59 | 49 |
| 12 | RC Celta de Vigo | 38 | 13 | 10 | 15 | 59 | 60 | 49 |
| 13 | RCD Espanyol | 38 | 12 | 13 | 13 | 36 | 42 | 49 |
| 14 | Deportivo Alavés | 38 | 15 | 2 | 21 | 40 | 50 | 47 |
| 15 | Levante UD | 38 | 11 | 13 | 14 | 44 | 58 | 46 |
| 16 | Athletic Club | 38 | 10 | 13 | 15 | 41 | 49 | 43 |
| 17 | CD Leganes | 38 | 12 | 7 | 19 | 34 | 51 | 43 |
| 18 | RC Deportivo La Coruna | 38 | 6 | 11 | 21 | 38 | 76 | 29 |
| 19 | UD Las Palmas | 38 | 5 | 7 | 26 | 24 | 74 | 22 |
| 20 | Málaga CF | 38 | 5 | 5 | 28 | 24 | 61 | 20 |